3 tags
Do You Want to be Pan Pals?!
好久不见,Tumblr! 我现在住了在美国内华达拉斯维加斯。去年我住了在四川。我找中国的笔友。如果你要写信,我们可以写中文还是英文。 好不好?:D In case any of my grammar is wrong, here's my message in English: Long time no see, Tumblr! I now live in the United States in Las Vegas, Nevada. Last year I lived in Sichuan. I am looking for a pen pal in China. If you want to write, we can write in Chinese or English. What do you think? I like writing letters...
5 tags
Hyobin's 4,000+ Miles for Cancer →
My amazing friend Hyo is spending her summer biking across America, over 4,000 miles from Baltimore to San Diego, in order to raise money and awareness for cancer. Hers is a truly inspirational story of passion, action, and strength. Hyo is a great example of what a community ally looks like.  The challenge of biking across the Unites States also comes with the task of raising $5,000. If you are...
5 tags
ONA - Fine Camera Bags & Accessories →
This makes my mouth water more than a chocolate chip cookie.
5 tags
5 Secrets to Taking Better Travel Portraits →
Matador has some pretty handy photography-related articles. Gearing up for photography class next semester! 
7 tags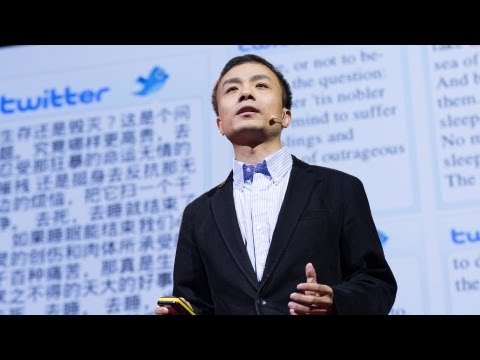 2 tags
5 tags
"If you are depressed you are living in the past. If you are anxious you are..."
– Lao Tzu (via jinsei)
2 tags
4 tags
1 tag
studentsgoneglobal asked: Hello, we saw you are studying abroad! We are StudentsGoneGlobal[.]com, a cool new blogging platform for the study abroad and student community. We would love to have you blog with us while are you abroad. We just launched so check out our homepage, "Request an Invite" in the top right corner. The site is only for students and universities and we would like it to be used for study...
2 tags
Morrissey - You Have Killed Me
6 tags
8 tags
7 tags
5 tags
8 tags
8 tags
7 tags
7 tags
8 tags
5 tags
6 tags
5 tags
4 tags
5 tags
5 tags
4 tags
5 tags
5 tags
5 tags
My last day in the Middle Kingdom.
We got an early start this morning and trekked over to Tiananmen Square. Chairman Mao's embalmed body is displayed every morning at the Mausoleum of Mao Zedong. That was officially the longest snaking line of people I've ever seen. I gave up though, I wasn't committed enough to wait through hours of rain and wet socks. Instead I came back and am sitting with a hot cup of coffee....
5 tags
iarerico asked: have a safe flight!
jasminestravels asked: I just got your postcard today and it made my day that much better! Thank you so much. Don't forget to send me an address so I can send you one from NYC :D
I've arrived safely in Beijing! I hope to provide a thorough update soon. 
3 tags
4 tags
7 tags
3 tags
romelwazir replied to your photoset: Day 27 - After Dark (B) (30 Day Photo Challenge)  … Hey nice pics, can you plz tell which camera n lens u used to capture these, thanks Thank you. I use a Nikon D3100 and the lens is AF-S DX NIKKOR 18-55mm f/3.5-5.6G VR. I really hope to purchase a better lens or two this year, but for now this one works fine.
6 tags
A Westerner's Guide to Chinese Drinking Culture →
It's important to be versed on Chinese drinking culture if you're living in China. You don't just pronounce a "cheers" and drink with everyone, you have to toast each person individually as the night progresses. Well that, and other things brought to you by Matador network. 干杯!
8 tags
8 tags